Welcome to Evans Osteopaths!
Providing excellence in Osteopathy to Hawkes Bay
Evans Osteopaths was established in 2004 by Neil Evans and we have grown through word of mouth ever since! We are a fully ACC Registered osteopathy practice based in Hawkes Bay and provide treatment in our Napier, Hastings and Waipukurau clinics.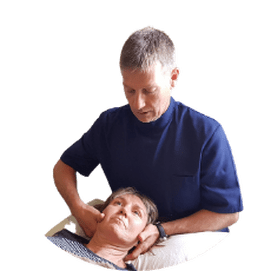 Plus many other muscle, joint and nerve problems:
​Experience
All our practitioners are highly trained, registered, experienced and have regular CPD sessions both internally and externally. You will receive high quality treatment and the benefit of all that experience.
Commitment
We are committed to providing the best care and passion to resolve or improve your problem as quickly and as efficiently as possible.
Enthusiasm
We love our jobs and we love osteopathy. We want you to see how amazing osteopathy can be! We will do all we can so you not only get amazing results but refer your friends to us too.
Professionalism
We undertake professional development courses every year (at least 25 hours per year) so we can always offer you the latest techniques and the freshest approach to your problem.
We have plenty of parking at, or close to, all our Hawkes Bay Clinics. We also offer late night and Saturday appointments in some locations. Check out our clinic hours and book your next appointment online today.
Hastings Clinic
400 Charles Street
Hastings, 4122
(2 blocks from Pak'nSave)
Waipukurau Clinic
11 Northumberland Street
Waipukurau, 4200
(Next to Zinc Cafe)
Napier Clinic
2 Wilding Avenue
Napier, 4110
(Opposite Marewa Shops)
How much does a treatment cost?
We put aside 30-40 minutes for each treatment and this is one-on-one care.
ACC
ACC Registered Provider (no referral required). If you have an accident, ACC will cover your injury and your visits will be subsidised. You do not need to see your doctor first and we are able to set up your ACC claim for you.
Private
Our standard fee for non-subsidised treatment is $85. Call us today or contact us by email using our contact form to discuss your needs.

We offer a variety of expert and specailised manual techniques. Our treatment is tailored to suit each individual.

If you would like to know how osteopathy can help you, give any of our team a call and we would be happy to discuss your problem and how osteopathy may benefit you. Alternatively, you can contact us and we will get back to you as soon as possible.